FILTER: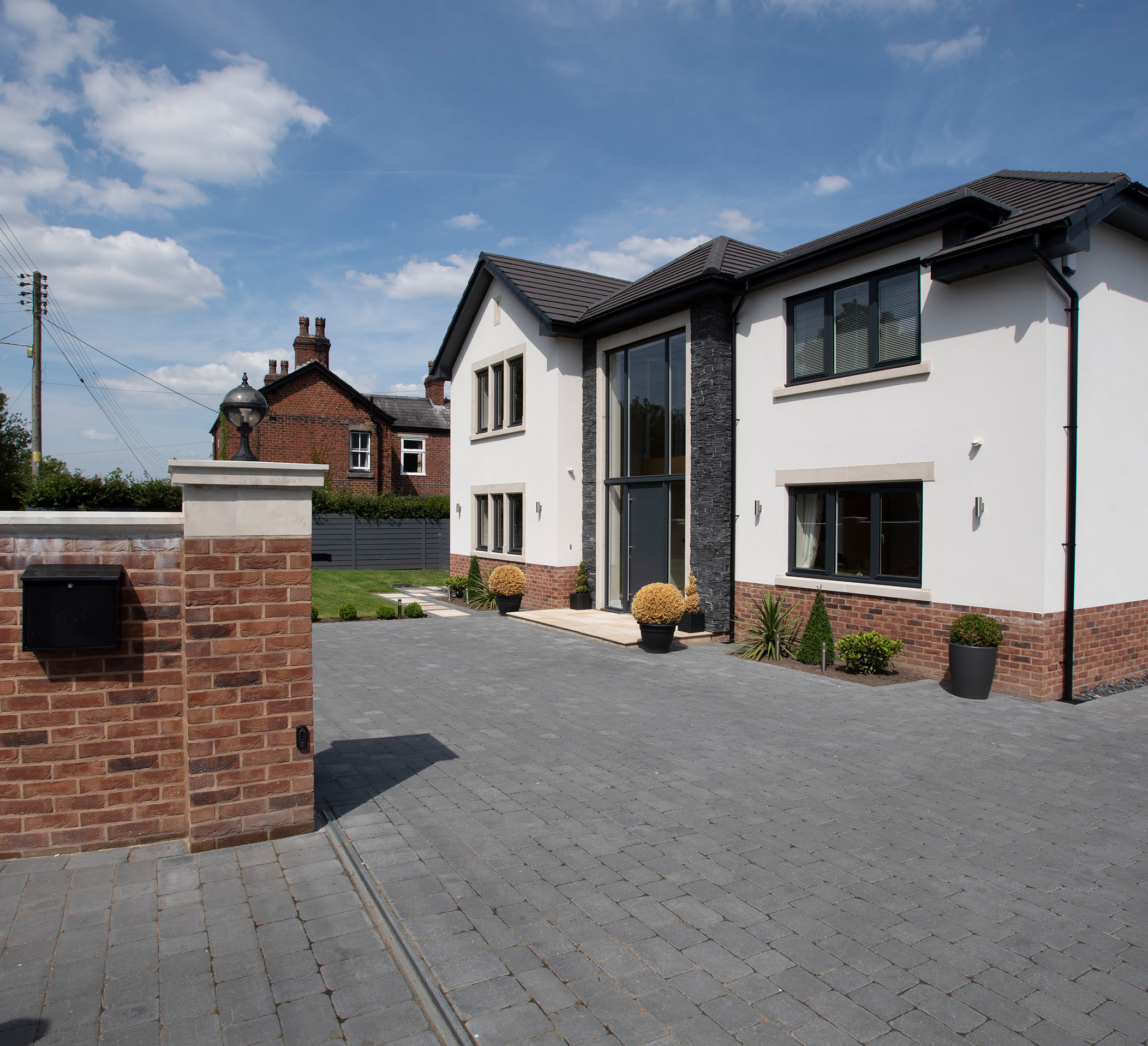 A Driveway To Suit Any Period of Home
With 3 different styles of paving and multiple finishes and colour ways to choose from, we can find the paving the complements your home perfectly. We understand that a sleek and modern paving would not sit well with a beautiful rural home, below are some examples of how the different finishes and colour ways both complete and enhance the look of your home.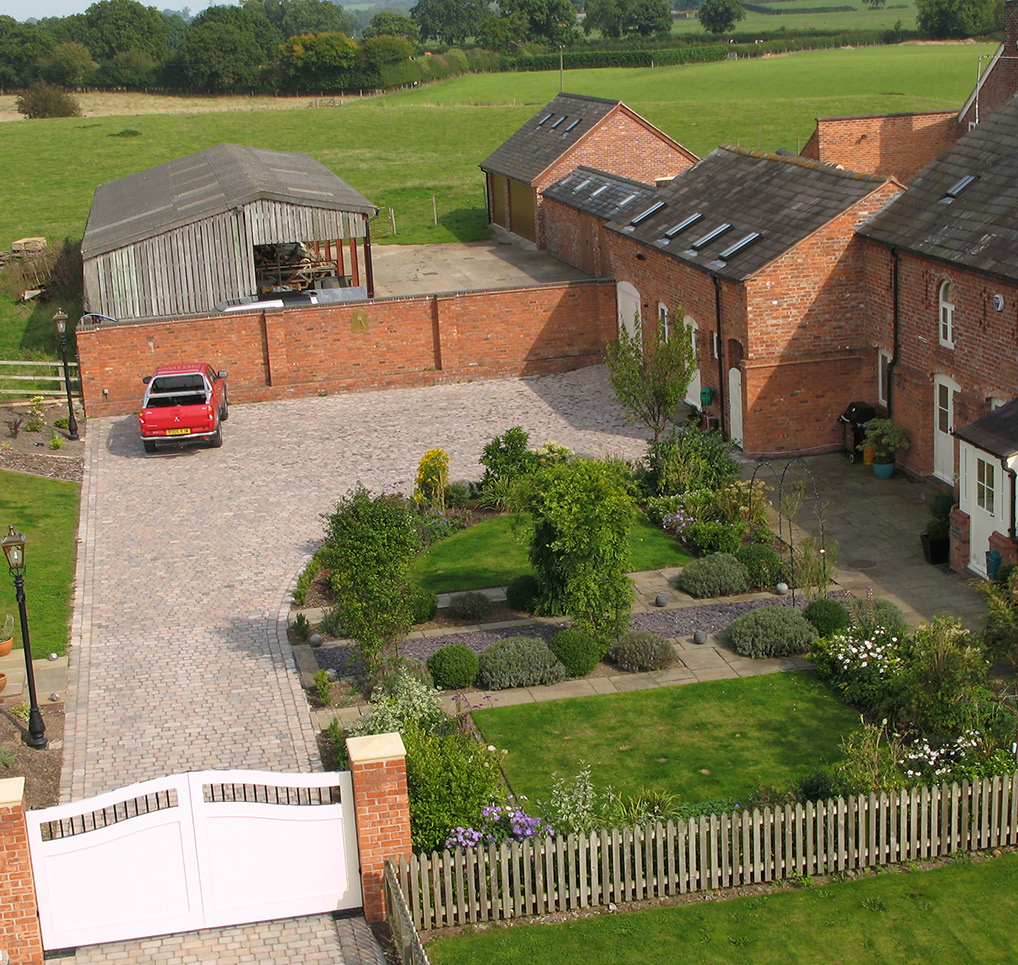 The Abbey Traditional Setts paving in the colour Rustic is the ideal pairing for this beautiful farmhouse. The blocks have an aged appearance to add character to the driveway. The different sized blocks mean that there are many laying combinations including borders.
Insert Petra Image
Petra Contemporary Setts is a flawless match with any modern home. The smooth, fine surface creates a current look with a pencil edge chamfer and a close fit meaning minimal maintenance. The smooth surface of these blocks mean they can be used as driveway, patio or pathway; creating a seamless transition throughout the exterior of your home.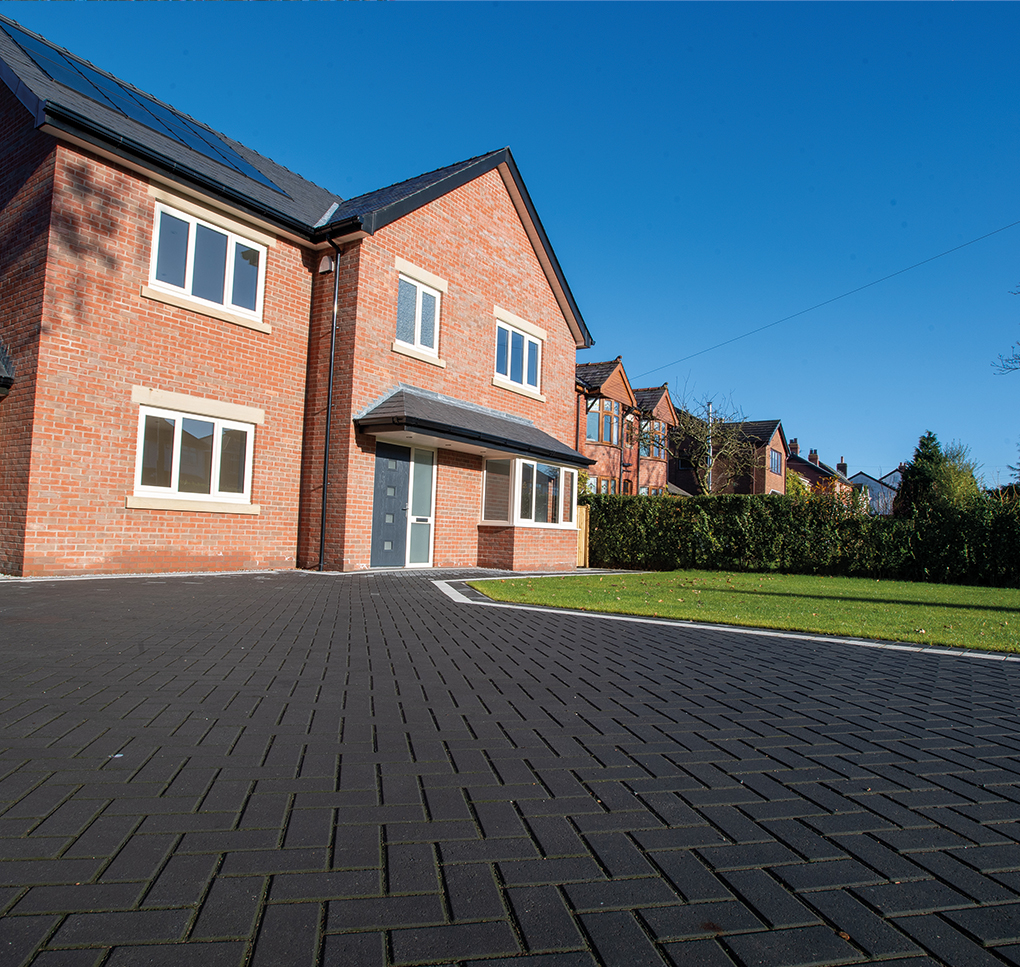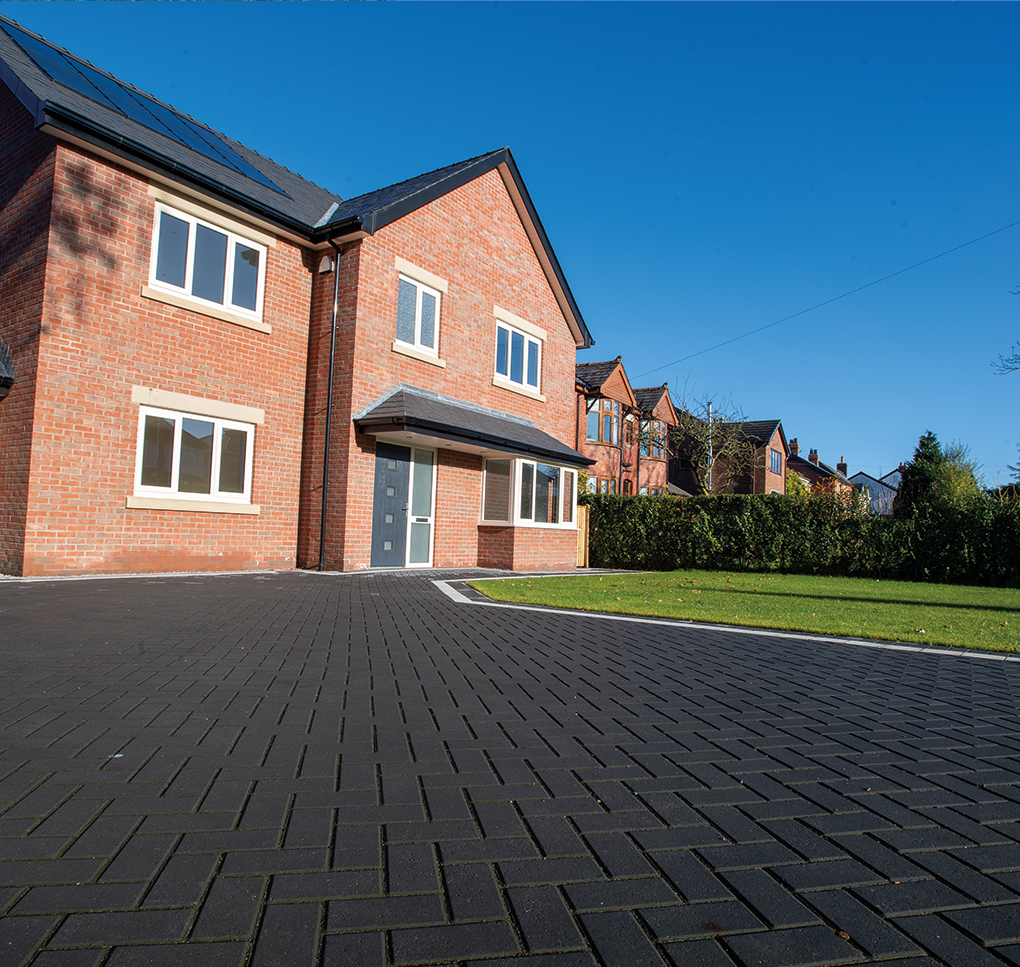 Our Drivemaster 50 sits perfectly along side any domestic driveways and available in several colour ways. The rich colour options makes the Drivemaster suitable for different patterns, and decorative or bordered driveways; quality materials ensure that this product will perform at its best for many years.